Run, Walk, Ride or Swim
Join us on the starting blocks alongside Team Sports 4 All.
Team Sports 4 All (TS4A) believe that sport can make a big difference in people's lives. Especially for kids from families going through financial and social hardship.
TS4A get kids involved with local sporting teams and clubs.
A Sandringham Rotary Club cash contribution goes towards the cost of registration fees and uniforms.  Club Members also participate in the annual TS4A Challenge event held across the last weekend in March.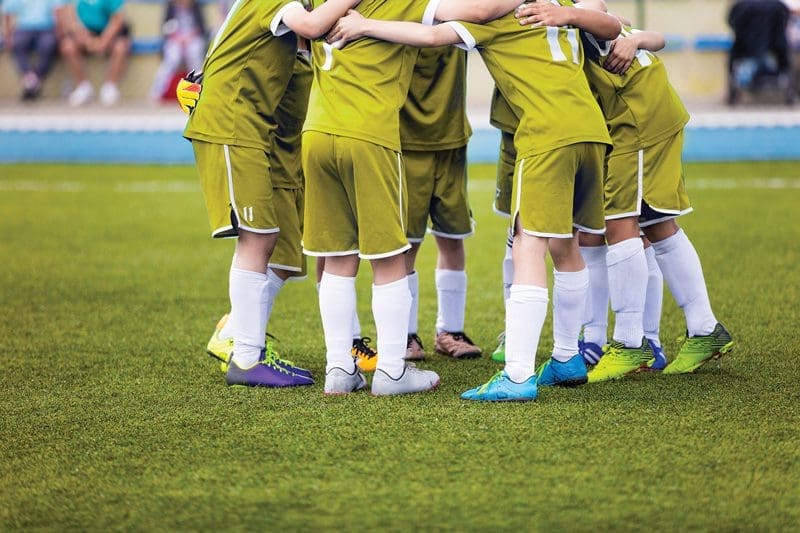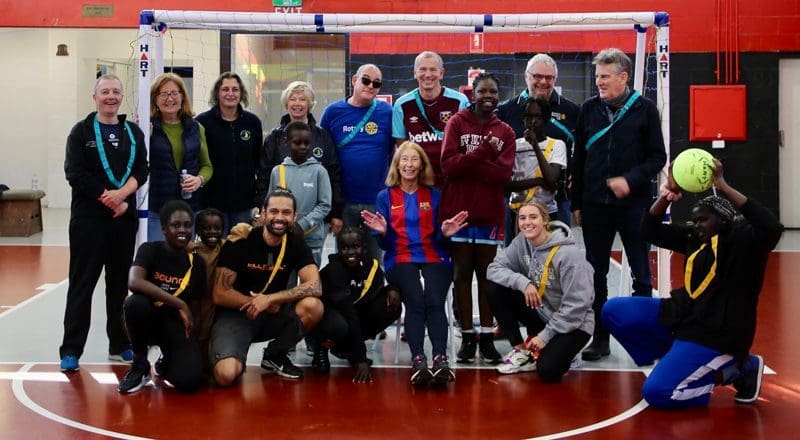 Kick it!
Putting smiles on children's faces from coin donations at the New Beaumaris Farmers' Market. That's our goal!
Sandringham Rotary Club use some of your generous donations to support St. Kilda Police and Citizen's Youth Club (PCYC) youth programs. We're putting your donations back into the local community and supporting kids' wellbeing.
St. Kilda PCYC is a not-for-profit organisation mentoring young people of all ages and backgrounds. It provides movement, recreational, sporting, cultural and learning activities for young people.
Young dreams
Book-swap events, street libraries for kids, lunchtime movie fundraising events and personalised care packages for youngsters experiencing homelessness.
EarlyAct is a world-wide school-linked service club for students from ages 5 to 13, sponsored by Rotary Clubs. EarlyAct students get involved in projects, like those mentioned above, which benefit their school, and local and international communities.
Sandringham Rotary Club sponsors Firbank School EarlyAct Club for Grade 6 students.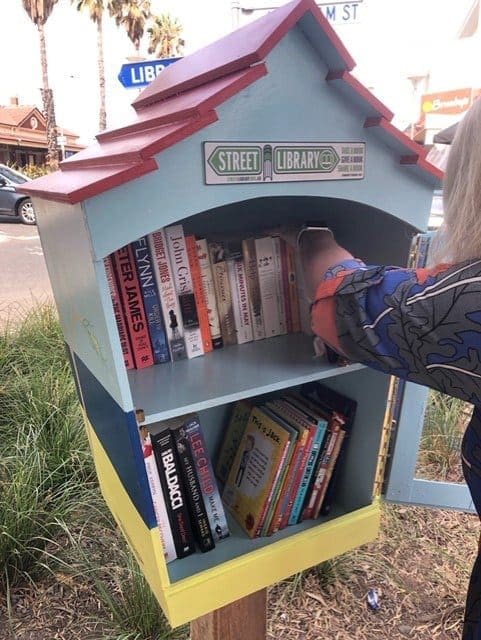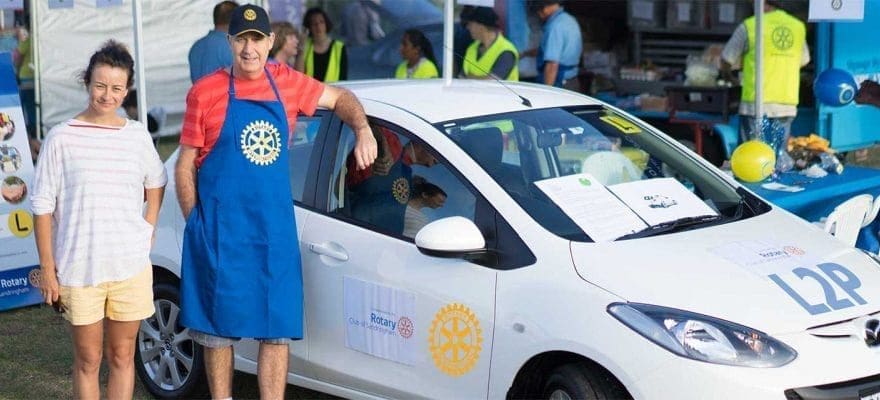 Baby, you can drive my car
How did you learn to drive?
The Melbourne City Mission L2P Program is a community-based program that helps young people aged between 16 and 21 gain the driving experience required to get from learner to probationary licence.
The program is funded by the Transport Accident Committee and managed by the Department of Transport.
Sandringham Rotary Club, together with Community Bank Sandringham @Bendigo Bank, donated this new car.
Dandenong Ranges – storm damage


Donations from shoppers at the Hampton Farmers' Market have gone towards the relief work in the Dandenongs.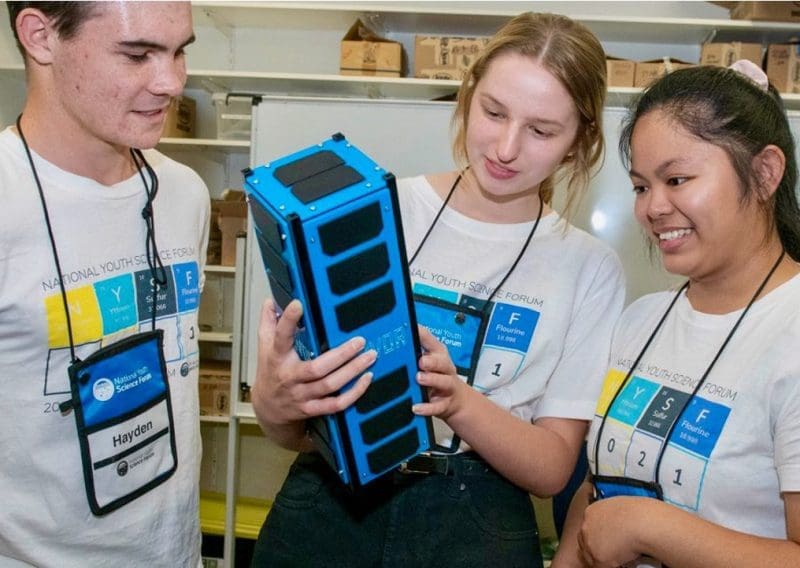 Zip it. Squish it. Agitate it. Strain it. Admire it
We're seeking the next generation of Australian scientists, technology experts, engineers and mathematicians.
Every January, the National Youth Science Forum (NYSF) runs a residential program for students about to enter year 12. It's designed to encourage young people to become the next science trailblazers.
Rotary is the Founding Partner of NYSF and Sandringham Rotary Club sponsor students on the program.
Gonna make you a star
We're looking for inspirational speakers.
Want to win a best speaker cash prize? Want to compete against students from other schools in the Bayside area? Or, simply want to improve your public speaking skills?
BaySpeak is run by the Sandringham Rotary Club with our sister Clubs in Brighton and Brighton North. It's a public speaking competition for secondary school students in the Bayside region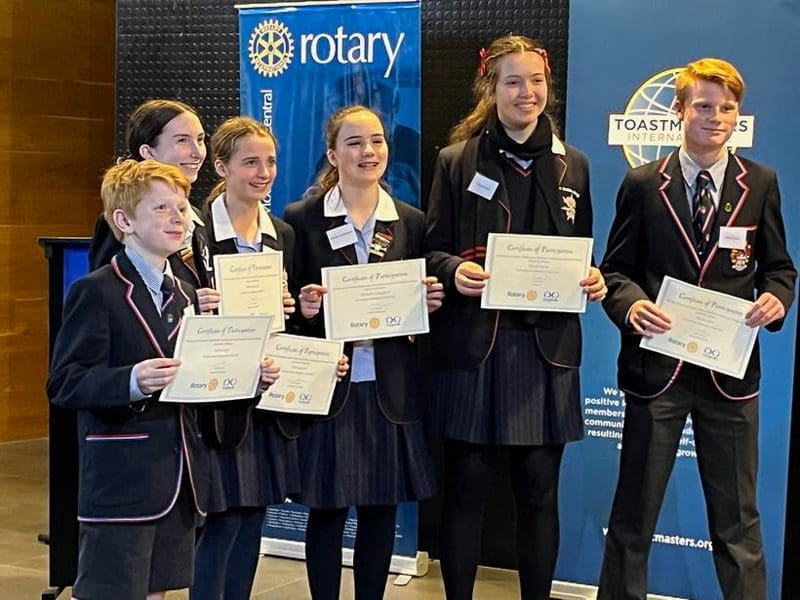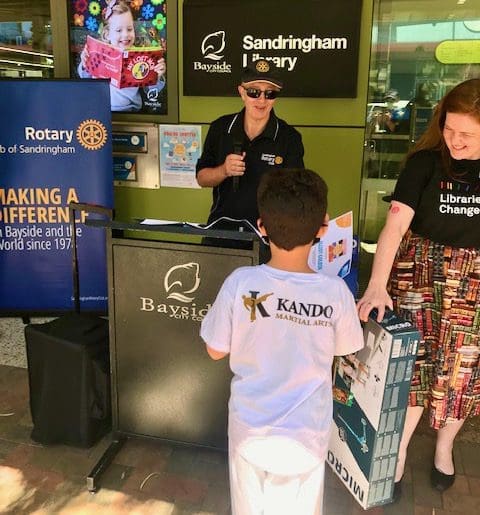 BIG summer read
How do you support children's literacy in a fun and engaging way?
The BIG Summer Read is a Victoria-wide reading program with a difference! Free to join for all primary school aged children and the chance to win amazing prizes.
Rotary Club of Sandringham joined with Bayside Library Service, helping to fund some awesome prizes – Micro Scooters and Kobo Library2 eReaders.
Set in Stone
 The ANZAC Gallipoli Memorial Garden at the Hampton RSL was built by Club Member Joly Good and colleagues in association with Friends of Gallipoli.
The garden commemorates Bayside's fallen Diggers.
The enduring names of our 92 Diggers are etched on steel plaques affixed on ten rocks. The rocks represent the cemeteries at Gallipoli where the Diggers are laid to rest.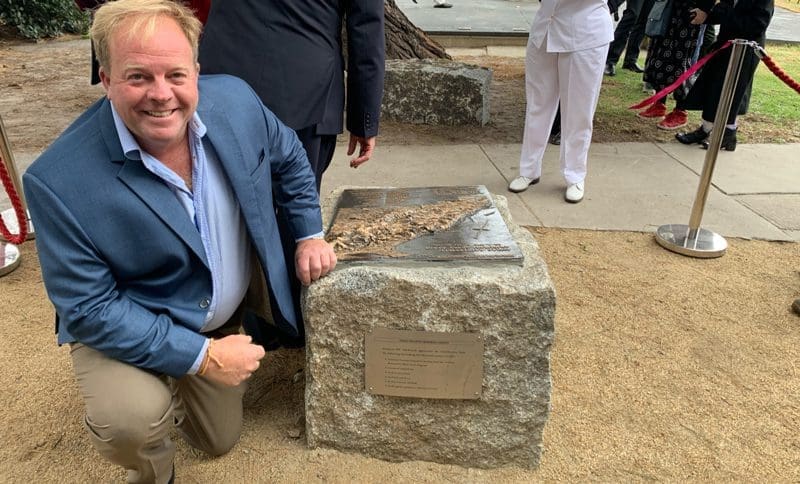 She Comes in Colours Everywhere
Hand painted street libraries, murals and 5000 handmade woollen poppies.
Community art installations by Sandy Street Art Project; a group of local volunteers with a love of the visual arts.
Sandringham Rotary Club supports the artists and performers who bring us colour and live entertainment.
Four Seasons in One Day
We're not getting paid for this! But come rain or shine, there's a Rotary Club volunteer outside Coles.
We're elated when you donate coins or groceries. Or, if it's nearing Christmas, toys and gifts.
It's part of our work with BayCISS, who provide emergency relief across Bayside and Kingston, helping people less fortunate than ourselves.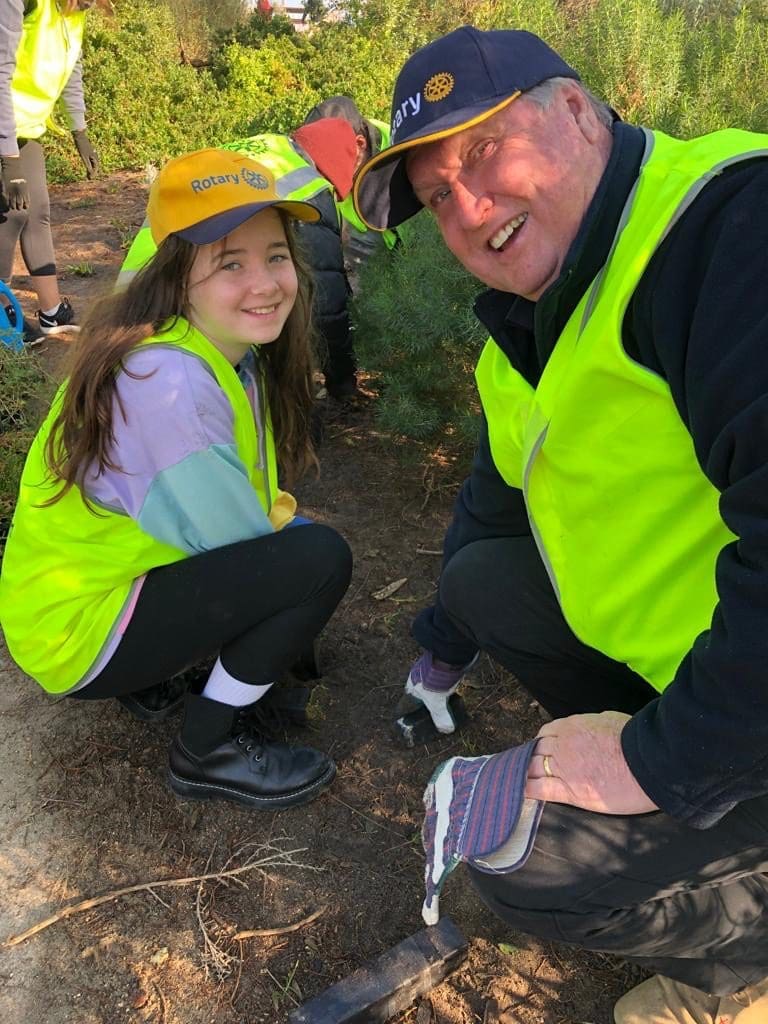 Let's Spend the Day Together
Creating memories. Doing the things that bring our generations together.
Keep a watchful eye because …
You may spot our intrepid Club Members pottering around, keeping the beaches clean and even planting along Bayside's foreshore.
Heroes
Sandringham Community Bank® Day Procedure Centre opened in August 2018.
A whopping $12,000; the sum of your donations, Hampton Farmers' Market traders' fees and Club Members' contributions, went towards refurbishment of the Day Procedure Centre.
Sometimes your donations go towards something big – over 2,000 same-day surgical cases are treated every day.
We Come Together
Bushfires. Floods. Storm disasters.
With your support and donations, Rotary Clubs work together to ensure emergency relief gets to where it's really needed.
We may not work in the eye of the storm but we're swift in our crisis response.
In 2020, you helped the combined Rotary Clubs of Victoria raise over $100,000 for the Dandenong Ranges Storm Disaster Recovery Fund.
I Get Around
"Beach wheelchairs are great! With it, I can go to the beach. The sand becomes accessible. The chair can also go through the smaller waves."
Sometimes your donations go towards something little – that means something big in someone's life!
Sandringham Rotary Club supports Sandy Life Saving Club.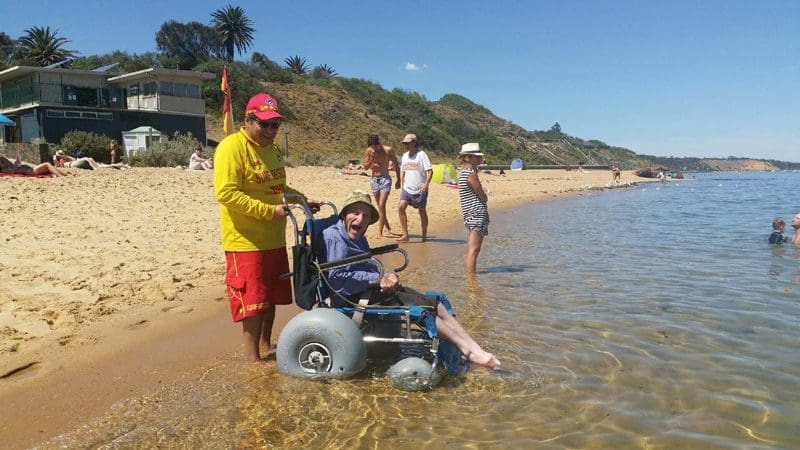 Pump It Up
Black Rock has a new public bike pump and repair station.
We want kids and adults to enjoy Bayside's cycling routes.
We'd like to thank everyone who donated a gold coin towards the purchase.  Sorry, there isn't room for all your names on the plaque!
One Drop at a Time
 We're doing our bit to keep children polio free.
Here we are in India. Making India polio free. Rolling out the 2018 polio vaccination program and providing a clean drinking water facility.
Rotary members worldwide have contributed more than $2.1 billion and many volunteer hours to protect children in 122 countries from this paralysing disease.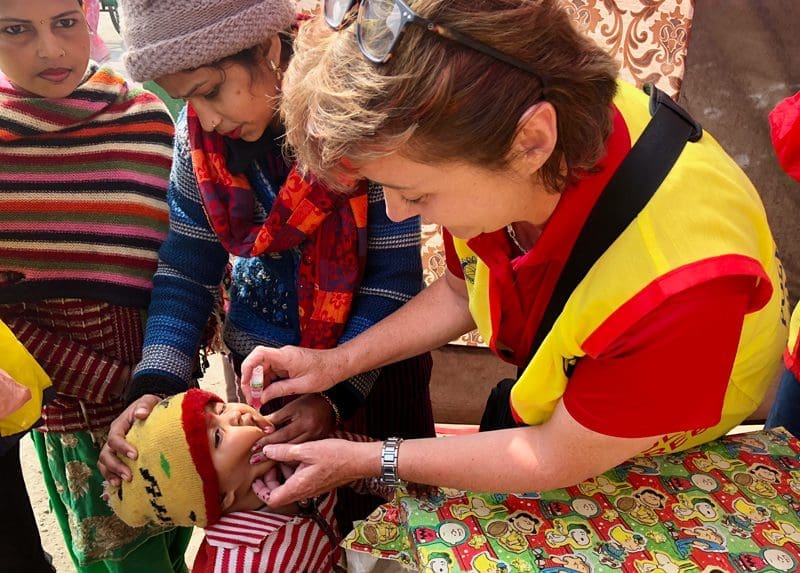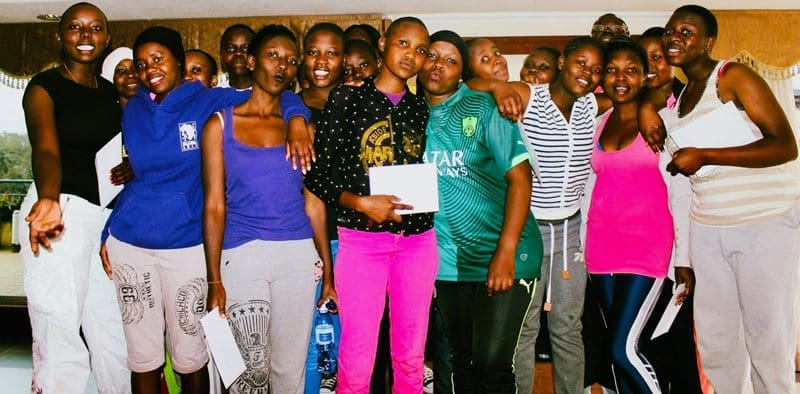 Ain't No Stoppin' Us Now!
Young women in Kibera, Nairobi have little or no access to sanitation products. Which means, for one week out of four, girls stay at home rather than go to school.
Sandringham Rotary Club is helping 14 girls in Kibera pursue uninterrupted schooling.
We're supporting The Girl Project, a unique program created by the Australian charitable organisation BeyondWater Global.